Early Childcare Assistant Program (ECA)
Program Overview
The Early Childcare Assistant program was designed to equip childcare workers with valuable knowledge, skills and experience for employment as Assistants in day care or early learning centres. It was designed to give students an overview of the responsibilities of an early childcare assistant and opportunities to perform those responsibilities. It presents foundational skills needed for those seeking to move into an Early Childhood Educator program.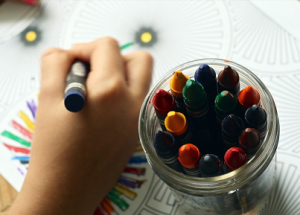 ECA Program Registration

Comments or questions are welcome.
Admission Requirements 
Students applying for admission into the NACC ECA Program must meet the following
requirements:
1. Grade 12 high school diploma in a college or university track (advanced level studies)
from a Canadian high school. A copy of the high school transcript is required in
addition to the diploma.
2. Mature student status: the college must follow the mature student definition as it is
defined by the provincial Ministry regulating private career colleges.  There must be a
literacy test administered with a pass equivalent to grade 12. A copy of the high school
transcript is required for students recently out of high school (i.e. enrollment date is
within 5 years of leaving high school).
3. Foreign applicant: All foreign credentials must be translated into English (or French if
applying to a college where the instruction is in French) and equivalent to grade 12
level in Canada.
4. All potential students from points two and three seeking admission into the NACC ECA
program must pass a literacy test. The test administered must meet government
standards for admission into post-secondary training where applicable. The passing
score must be equivalent to grade 12 level.
The literacy test must test the student's ability to:
- Read and comprehend textbooks and other material as part of the program,
- Understand and participate in the classroom (lecture, class presentation,
discussion, etc.)
- Write class assignments and tests, and
- Understand and participate effectively at practicum sites
5. A mathematical aptitude test is recommended for all potential students. Potential
students must be scored at a grade 10 equivalent or higher.
6. Fitness to complete all components of the program -Medical Certificate (Immunization
Form) is required indicating that the student is fit to undertake the program and has upto-date
immunizations.
7. CPR and First Aid Certificates –Students must complete Standard First Aid and Level
C CPR prior to practicum placement. These certificates are in addition to the program
hours and are to be copied and placed in the student's file.  If a student currently has
this certificate and it does not expire before the end of the program, you can photocopy
this certificate and place it in the student's file.
8. Police Check (Clearance) of Criminal Record – Must be produced within 30 days of
starting the program. The Police Check must include a Vulnerable Sector Check.
Individuals who have a criminal record are not able to participate in the practicum
placement and therefore are unable to graduate from the program.
9. Interview – All potential students must complete an interview with the coordinator of the
ECA program to ascertain their suitability to enter the early childcare field.
10. Two different references related to employment or volunteer work completed in the
early childcare field.
For more information, please feel free to contact us at admissions@bayc.ca
Telephone: (416) 800-8281
Fax: (416) 499-9223